Serengeti National Park nestled northern Tanzania. The word Serengeti derived from Siringet in Maasai language meaning endless plains. Serengeti is famous national park known for wildebeest migration, endless plains with scattered acacia trees, rocky outcrop named kopjes and abundance of wildlife species. With breathtaking attractions the park cover an area of 14763square km extend from northern Ngorongoro Conservation area to northern in Masai Mara Reserve Kenya.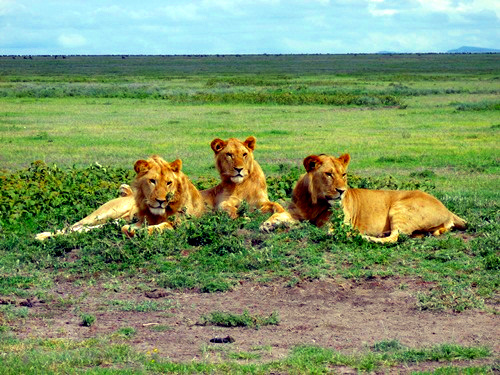 Serengeti National Park with vast terrain, breathtaking scenery and best game viewing experience is well known for the great annual wildebeest migration including zebra, home of predators and other species as elephants, giraffes, lion, leopard, cheetah, hyena, jackal, hippos, nile crocodiles, wild dog, impala, gazelles, hartebeest, topi, eland, duiker, hyrax, buffaloes, ardwolf, bat eared fox, half million zebra, over million wildebeest and over 450 bird species.



Serengeti National Park is accessible all year round and among the top activities conducted in the park includes game viewing, balloon safari, walking, photographic safaris.